WE'LL SEE YOU IN 2021
Due to COVID-19, the Holt Brothers Foundation has decided to cancel this year's Flag Football Tournament. We look forward to seeing you in May 2021 – we'll all be ready to have some fun! If you are interested in learning more, or would like to form a team in the competitive or fun league, please let us know.
Our 2020 Corporate Teams
It goes without saying how thankful we are for our teams and their contributions to the Holt Brothers Foundation. We couldn't do this without you.
AT&T
Bandwidth (2020 Naming Rights Sponsor)
Bank of America
Barnhill Contracting
CAPTRUST
Celito
Citrix
DO Supply
Duke Raleigh
Elevate
Elliott Davis
Jaclyn Smith Properties
Kimley-Horn
McAdams
McKim & Creed
National Coatings
O2 Fitness
Piedmont Service Group
Stewart
Summit Design & Engineering
Terracon
Whiting-Turner Contracting Co.
Young Engineers
York Properties / McDonald York
And Congrats to Citrix for Winning the 2019 Holt Brothers Foundation Flag Football Tournament
The 2019 Holt Brothers Foundation Flag Football Tournament is in the books. We had great weather, fantastic tailgates, a visit from Hamilton the Pig and a real pro calling the championship game. Thanks for Wade Minter, the voice of the Carolina Hurricanes, for joining us. Special thanks to Hope Animal Rescue for setting up the puppy adoption event, which added to the excitement. We'd also like to thank last year's naming rights sponsor, Bank of America. Check out the video and the list of winners below.
Here's the Video:
2019 Flag Football Champions
Citrix, which had come in second twice in the Flag Football Tournament, had a break out game, beating former Champion McDonald York / York Properties. Citrix was awarded the Championship Trophy on May 18th at the NC State Indoor / Outdoor Practice Facilities. Third place winner was Do Supply Inc. (two years in a row).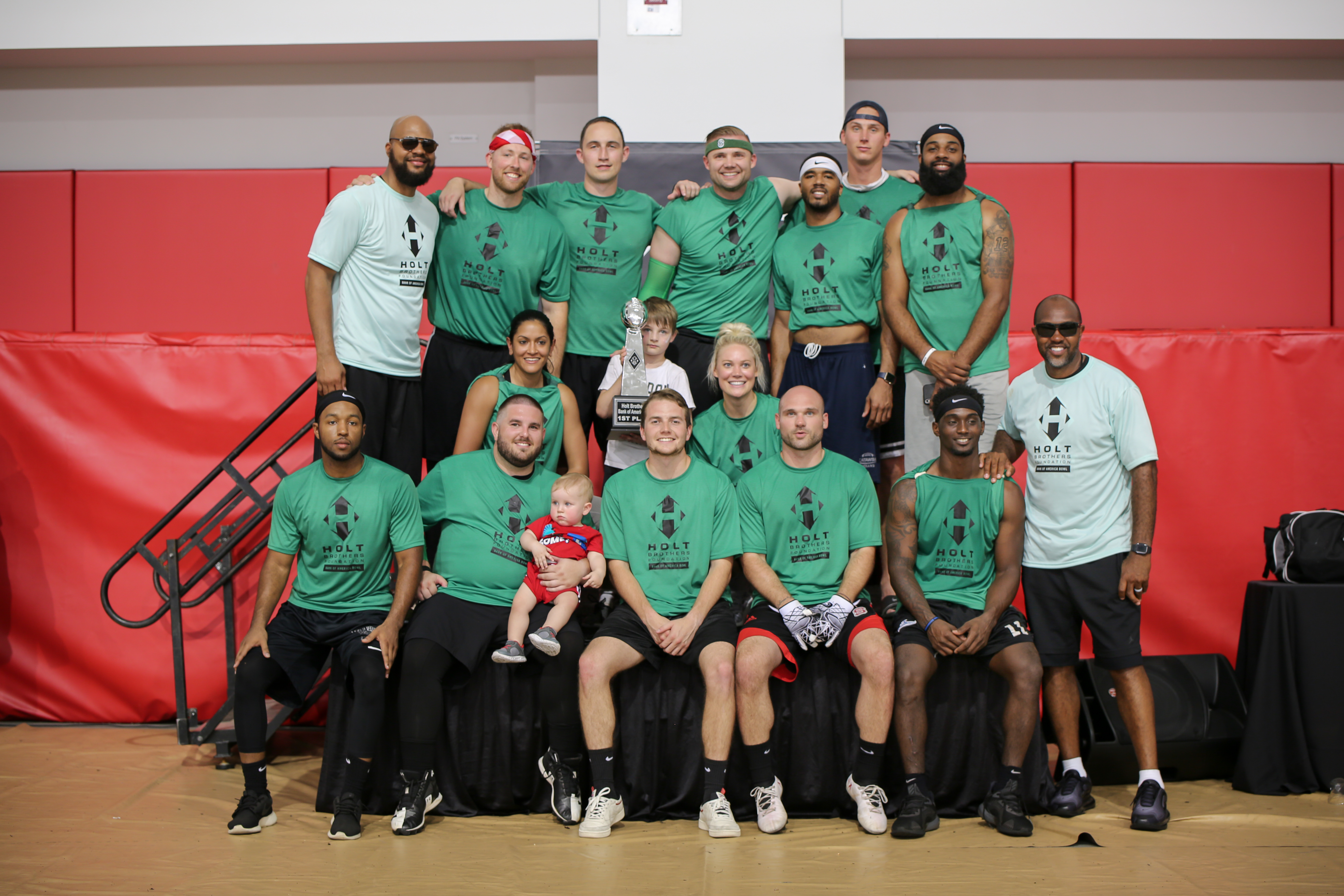 Best Tailgate
1st Place Tie // Duke Raleigh + Whiting-Turner
2nd Place // Stewart
3rd Place // Terracon – Raleigh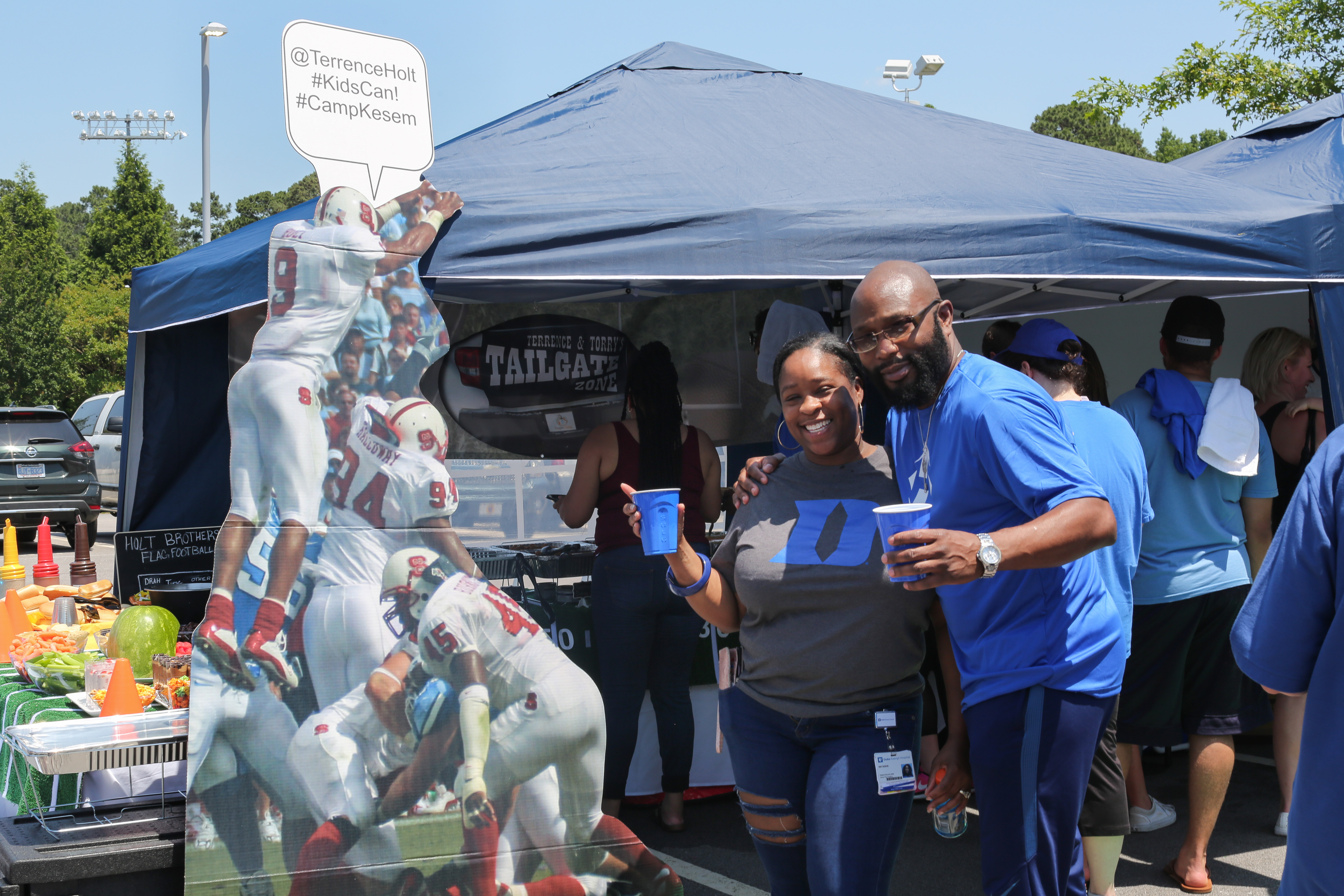 Cornhole Champions
1st Place // Terracon – Raleigh [Dave + Aaron]
2nd Place // Snap Fitness [Josh + Stan]
3rd Place // Rodgers Builders [Blake + Nick]
Best Cheerleaders
Whiting-Turner
Best Dressed Team
Summit Design and Engineering Services 
Best Team Name
Bandwidth Inc. // "Game of Throws"
Strongest Arm Competition // Sponsored by Bailey's Fine Jewelers
Strongest Arm // Paris McElveen
Excellence in Fundraising