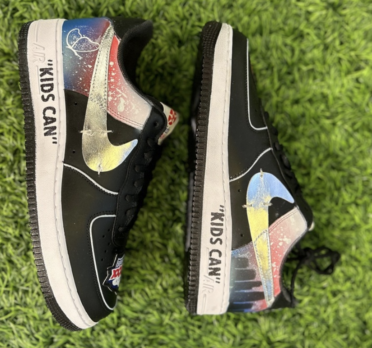 We are excited to participate again in 2022 for the NFL's My Cause My Cleats Event. My Cause My Cleats is an opportunity for current and former players to "wear their hearts on their feet" by working with an artist to design a custom pair of shoes. Each pair of shoes is put up for auction on the NFL Foundation's Auction site for the month of December. 100% of the sales go to the NFL Foundation and are then allocated to player's foundations.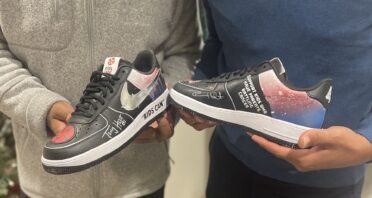 For the third year in a row Terrence and Torry worked with artist and designer Dakota Wiley of Kota Kustoms to design a unique pair of shoes that represents their personalities and the Holt Brothers Foundation. This year's design features:
The Raleigh Skyline
Torry Holt's Signature
Terrence Holt's Signature
The KidsCAN! and Kesem logos
The Super Bowl XXXIV Logo as a nod to Torry's Super Bowl Championship
Our mission statement "to support kids who have a parent or guardian experiencing cancer"
A metallic Nike swoosh
The #81 and #42 to represent Torry and Terrence's jersey numbers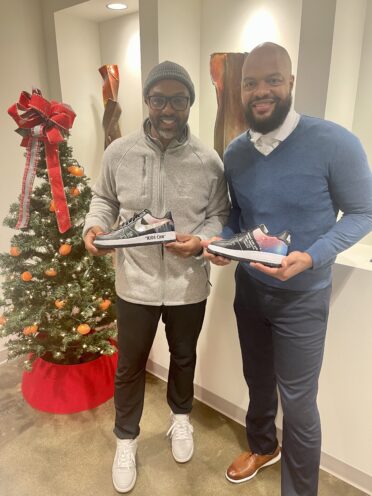 The NFL does not retain any profits from the sale/auction of these cleats via NFL Auction.  All dollars raised from the auction are awarded by the NFL Foundation to charities identified by the specific player associated with the cleats.