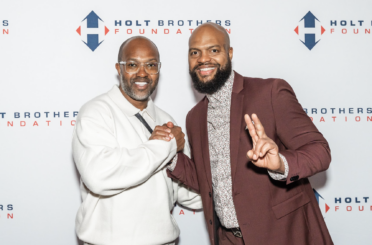 Thank you for your interest in an autographed Holt Brothers item. Autograph requests can be made using our online form here or by completing the following steps:
Email Program Coordinator, Shannon Kearney, shannon@holtbrothersfoundation.org and put "autograph request" in the subject line.
Provide a photo of the item you are requesting be autographed with details about where the autographed should go
Identify if this item is to be signed by Terrence Holt, Torry Holt or both.
Mail items to: Holt Brothers Foundation attn: Autograph Request 421 Fayetteville St Suite 1300 Raleigh, NC 27601
Include a pre-paid return label for your item
Include a check made out to the Holt Brothers Foundation, Inc. with "autograph request" in the memo line for the correct amount (Single signature $150, dual signature $250).
*items will be returned via the pre-maid return label within 30 days of receipt
For questions, please email shannon@holtbrothersfoundation.org